Connecting communities.
Supporting students.
The Office of Academic Multicultural Initiatives (OAMI) continues its 35-year mission of championing multiculturalism and enriching students' lives at U-M.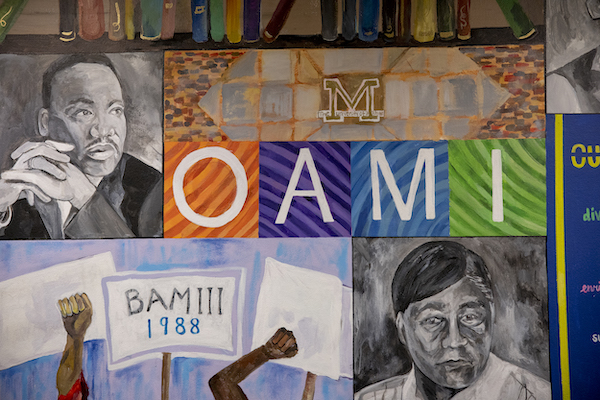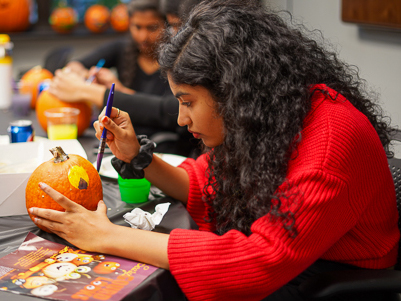 Friday, October 27th - Scholars got into the spirit of the spooky season! They were able to meet ASP's and play bingo, paint pumpkins, eat dinner (Panera), make goodie bags, participate in a costume contest, and hang out with each other!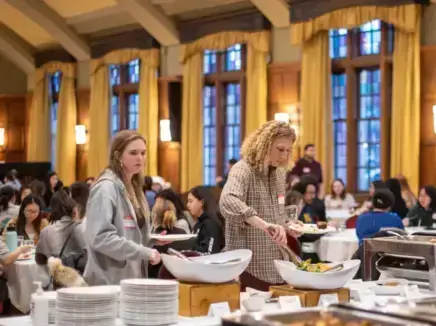 Tuesday, September 26th - The First-Gen Community Dinner is an opportunity for first-generation college students to connect with each other and learn more about the First-Gen Gateway.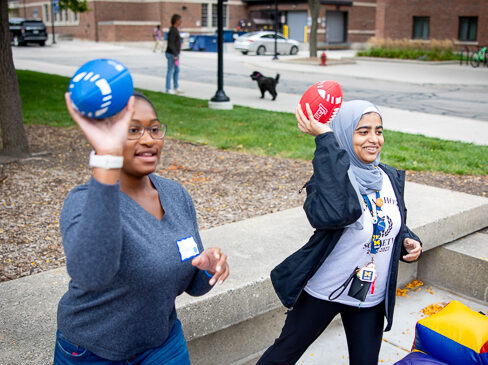 Friday, September 8th - Scholars and coaches celebrated in Regent's Plaza! Scholars picked up their t-shirts, learned more about the program, and then played fun games like bags, giant Connect 4, and lawn Jenga. 
The University of Michigan is located on the territory of the Anishinaabeg people. The Ann Arbor campus resides on land ceded through the Treaty of Detroit in 1807. Additionally, in 1817, the Ojibwe, Odawa, and Bodewadami Nations made the largest single land transfer to the University of Michigan, ceded through the Treaty of Fort Meigs, with the agreement that their children would be educated in perpetuity.
We assert the sovereignty of tribal lands and acknowledge the painful historical and ongoing genocide, forced assimilation, and displacement of Native communities in establishing the University.
We affirm contemporary and ancestral Anishinaabeg ties to this land, the profound contributions of Native American peoples to this institution, and the University's commitment to educating the children of Native ancestors.